Regular price
Sale price
₹ 699.00
Unit price
per
Sale
Sold out
This mens shapewear undershirt is made using a strong weave of Nylon & Spandex. This compression shirt body shaper feels tight, yet breathable and comfortable for all-day wear. Great to wear under any shirt for all occasions.
ADVANCED STRENGTH CHEST AND MID-SECTION COMPRESSION 
Instant Chest and Mid-Section Fat Slimming


Does not lose its elasticity


Hides underneath all clothes


Improves posture and back support


Comfortable for all-day wear


Designed for Gynecomastia


Highest quality materials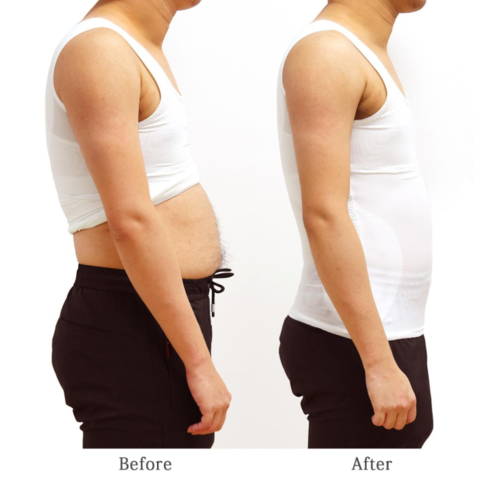 GET YOUR SELF-ESTEEM BACK! 
Our undershirts are a revolutionary chest and mid-section slimming undergarment, specifically designed to reduce the appearance of Gynecomastia or "man boobs" in men and slim the mid-section by engaging core muscles.


Extra tight, yet comfortable to wear underneath any kind of clothes.


Perfect for post-surgery compression.


Provides an immediate slim chest and mid-section appearance.


Does not lose its elasticity while wearing.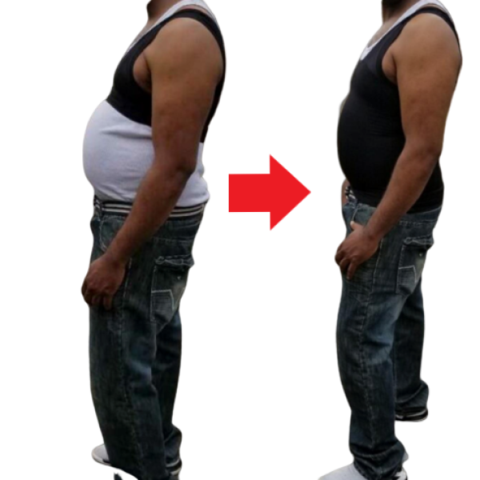 GYNECOMASTIA RELIEF WITHOUT SURGERY OR MEDICATIONS
The purpose of our men's shapewear t-shirts is to provide a safe, practical remedy for concealing visible signs of Gynecomastia. We know what it's like to be so self conscious of your appearance that you quit living the life you want to live. Giving up sports, vacations, girlfriends and so much more. Try our product to slim down and start living again!
Our shirts are made using a strong weave of Nylon & Spandex, which make it feel tight, yet breathable and comfortable for all day wear. It is great for wearing underneath work out clothing as well, as they breathe so well.
We understand the anxiety some men experience who suffer from these conditions. Our compression shirts for men are specifically designed with these men's self-esteem in mind. The comfort yet practical design of our fabric undershirts provide an immediate effect while wearing it underneath all types of clothing.
about this item :- 
12 pressure points in the stomach area to ensure a tighter look.

Made from elastic, comfortable and high quality Nylon (90%) and Spandex (10%) Anti-allergic fabric for that comfortable, hassle-free wear Ideal under clothing for men to improve look and increase confidence.

Give your confidence a boost as you instantly get a more pronounced and proper upper body posture with a Slim n Lift Men's Vest.

Flattens abs instantly without exercise. Helps in burning tummy fat, reducing your abdomen and waist

Very comfortable to wear, Gives you confident wearing it.
Share
View full details